Chin-Jie Melodie Liu, State of Recovery (left)(2020) and Anniversary Wine (right)(2020),
colour pencil on Strathmore Toned Tan paper (118 gsm), 27.9 x 35.56 cm each.



These slogans are just a bunch of words that we were forced to write in school. They were displayed everywhere. I came across them so often to the extent that I felt indifferent when I saw them.



The national goal for the

The Kuomintang Party, also known as the Chinese Nationalist Party, was the dominant political party to rule China from 1928 to 1949 after the final imperial dynasty, the Qing Dynasty (1644-1912). The party retreated to Taiwan following their defeat in the Chinese Civil War and ruled the island from 1949 to 2000.

government was to recover and reclaim mainland China following their defeat in the

Chinese Civil War

in 1949.
were widely displayed in public spaces and marked on objects as a reminder of this goal. They were used to further ensure obedience and loyalty to the government. 1

"I am not afraid of

Communists

, Communism will kill me" 「我不怕匪,匪必殺我 」are words inscribed on the walls of a coastal observation post in in Kinmen 金門, an island situated between mainland China and Taiwan.

The island was a battlefront between the two countries during the Cold War. It is known for its production of distilled Kaoliang liquor

高粱

that began in the 1950s. Each year, Kinmen Kaoliang 金門高粱 designs and produces limited edition memorabilia for the President to celebrate the national day. Largely collected by

waishengren 外省人

Waishengren, refers to "people from outside of the Province", specifically referring to the two million refugees who fled with the Kuomintang Party from mainland China to Taiwan in 1949.

, the anniversary wine bottles produced during the

Martial law was in place in Taiwan from 1949 to 1987. Under martial law, civilians' freedom was severely restricted; mass media was state-controlled and excessive force was used to supress political dissidents.

often reflected upon the national goal, with phrases such as "Successfully Defeat Communists, Successfully Establish the Country" 「反共必勝,建國必成」 inscribed above a

geographical map of mainland China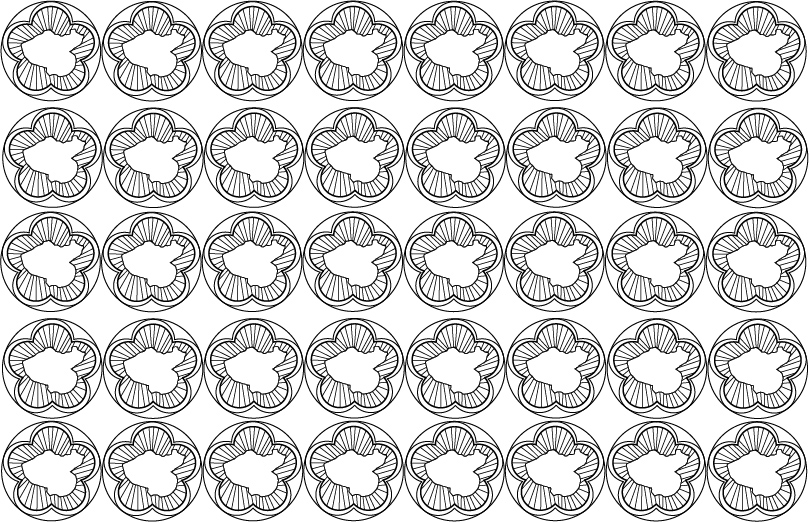 .

1 See Elisa Tamburo, "Authoritarianism in the Living Room: Everyday Disciplines, Senses, and Morality in Taiwan's Military Villages," Journal of Current Chinese Affairs 47, no. 2 (2018): 139, doi.org/10.1177/186810261804700206.