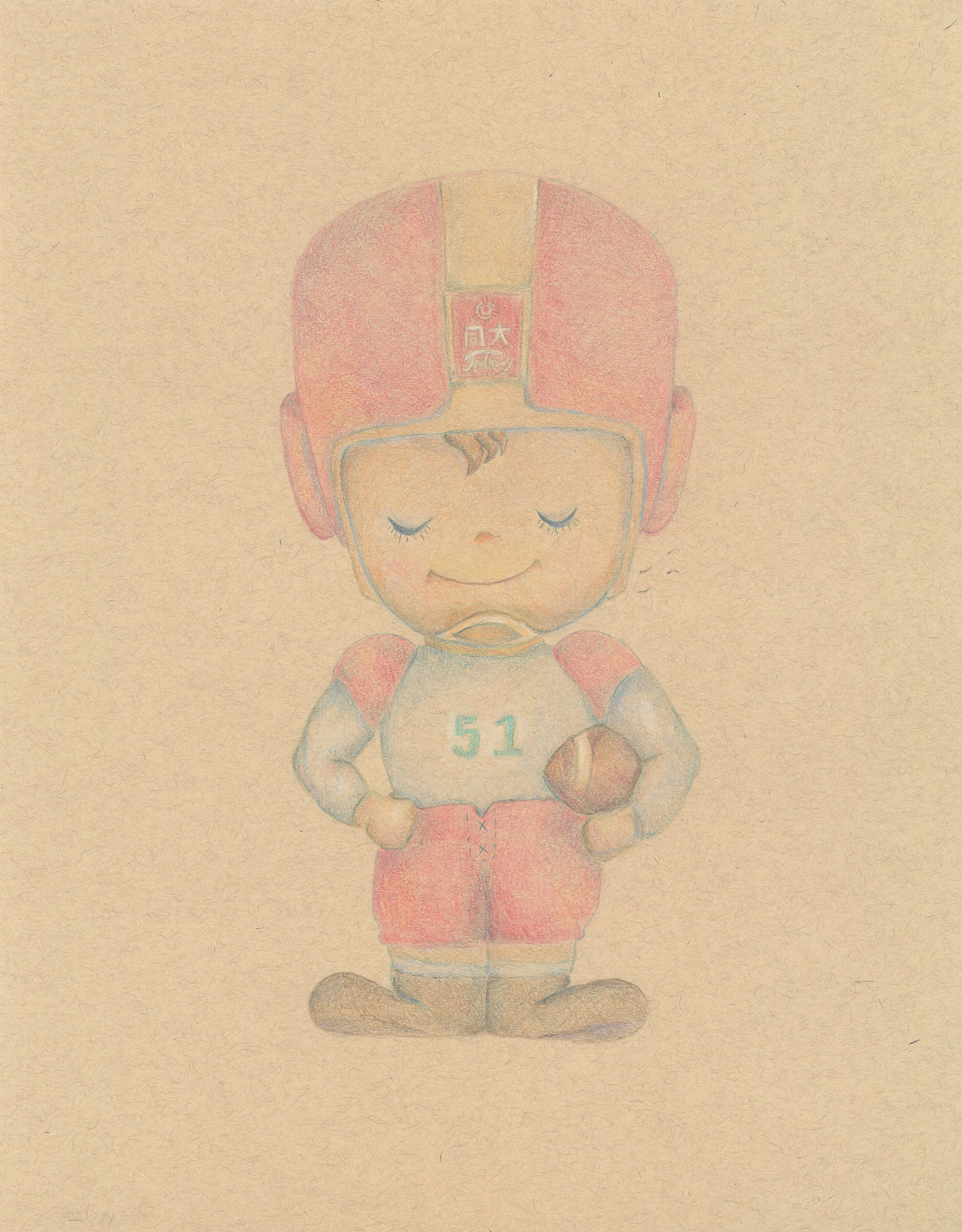 Chin-Jie Melodie Liu, Unity (left)(2020) and Cash In (right)(2020),
colour pencil on Strathmore Toned Tan paper (118 gsm), 27.9 x 35.56 cm each.

Established in 1918 during the Japanese occupation (1895–1945) in Taiwan, Tatung 大同 was one of the first domestic companies to sell electrical appliances for the
everyday consumer. Known for their reliable housewares, Tatung products, particularly the
, remains a staple in Taiwanese households today.

In 1969, Tatung introduced a piggy bank as a gift with purchase in the form of a

mascot

donning a rugby uniform. Popularised in the 60s and 70s, the choice of sports reflects on the ongoing Western influence in Taiwan.

Known as the Tatung Baby 大同寶寶(Tatung baobao), the piggy banks were used to decorate the bare walls of the

military dependents' villages

眷村

(juancun)

The military dependents' villages were established by the KMT as residential quarters to house waishengren, made up of mostly military personnel and their families.

, often sitting on top of Tatung products. Today, the Babies are nostalgic collectables that represented a sense of joy for many during hardship in the villages.